Antique Natural Pearl & Diamond Pin/Pendant
The circular pendant centering one button pearl app. 8.95mm encircled and topped by 13 old mine-cut diamonds app. 1.50 carats, further encircled by 14 old mine- and cushion-cut diamonds app 6.30 carats edged by 28 small old mine- and rose-cut diamonds mounted in silver-topped yellow gold, measuring 1 3/8 inches high, weighing 11.5 grams, with concealed pendant hook.
Accompanied by GIA report number 1162880057 dated Jan. 9, 2015 stating that the pearl is natural, saltwater, with worked base.
Share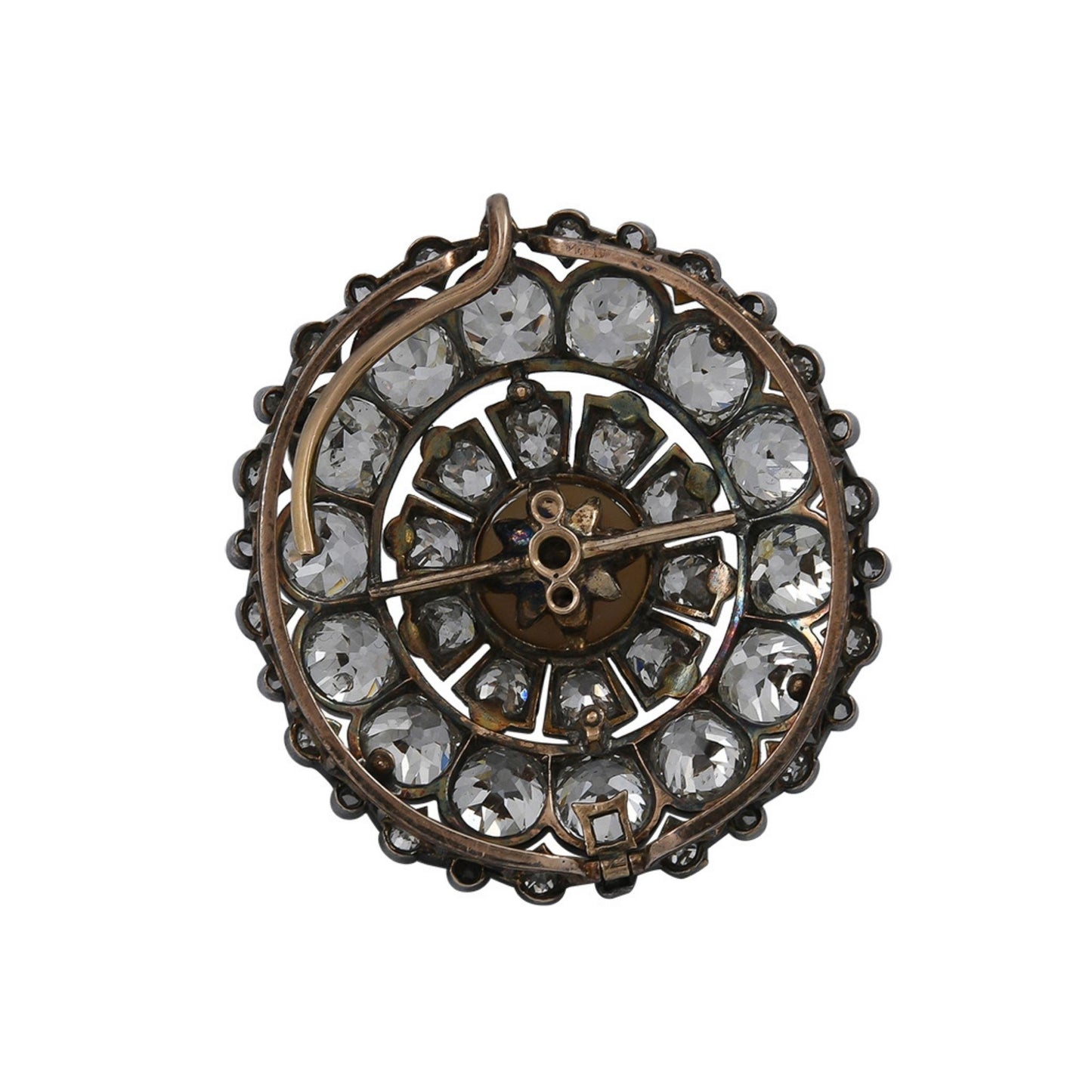 Have a question about this piece?