Art Deco Coral & Diamond Jabot
Topped by two oval cabochon corals app. 24.0 x 18.2 mm and 24.0 x 18.5 mm, joined by curved black onyx bands tipped by diamond-set caps centering a diamond-set band, terminating in a scrolled pear-shaped plaque centering a fancy-shaped black onyx panel framed by buff-topped cabochon turquoises, edged by rose-cut diamonds, accented by two round diamonds, American, ca. 1920, measuring app. 2 5/8 inches long.
Share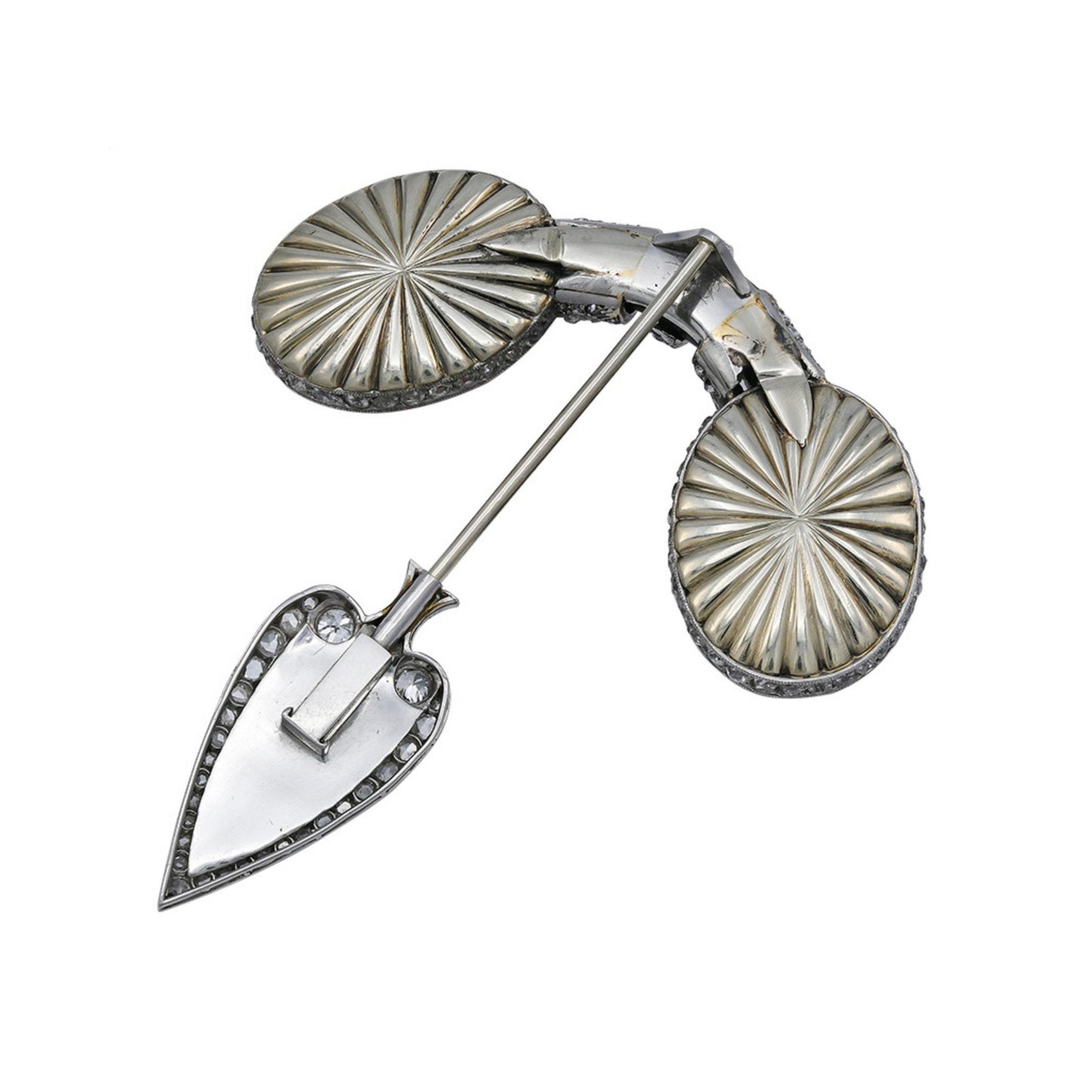 Have a question about this piece?